The New GMC Hummer EV
The Hummer is an iconic nameplate in the automotive world, known for its rugged good looks and powerful performance. With the introduction of the GMC Hummer EV, this legendary vehicle is getting a whole new lease on life. This SUV is an all-electric pickup truck that offers impressive performance, advanced technology, and a range of other features that will impress. We're proud to offer our customers at Daniels Chevrolet Buick GMC the chance to reserve your own Hummer EV at our showroom in Swainsboro.
Trim Levels
The GMC Hummer EV is available in several trim levels, each with unique features and capabilities. The EV2 is outfitted with GMC's Super Cruise semi-autonomous driving technology. The EV2X has four-wheel steering, adaptive air suspension and fast charging capabilities. The EV3X includes premium 22-inch wheels, 35-inch OD all-terrain tires and an optional extreme off-road package. The EV Edition 1 includes luxury features such as an infinity roof with transparent sky panels.
Interior and Exterior
The interior of this vehicle is as unique and distinctive as its name suggests. Although it shares its basic form factor with the old Hummer, the interior has been thoroughly overhauled. The SUV has a bold and aggressive exterior that will turn heads. With its muscular lines, massive grille and distinctive lighting, the Hummer EV has a presence that's hard to ignore. If you like admiring the complexity and beauty of nature, the panoramic sunroof of the Hummer EV Pickup will offer you all this as you drive around Swainsboro.
Inside the cabin, you'll find a spacious and comfortable interior with features like heated and ventilated seats, a digital instrument cluster and a massive infotainment screen. These features give you maximum comfort on your drive around Swainsboro.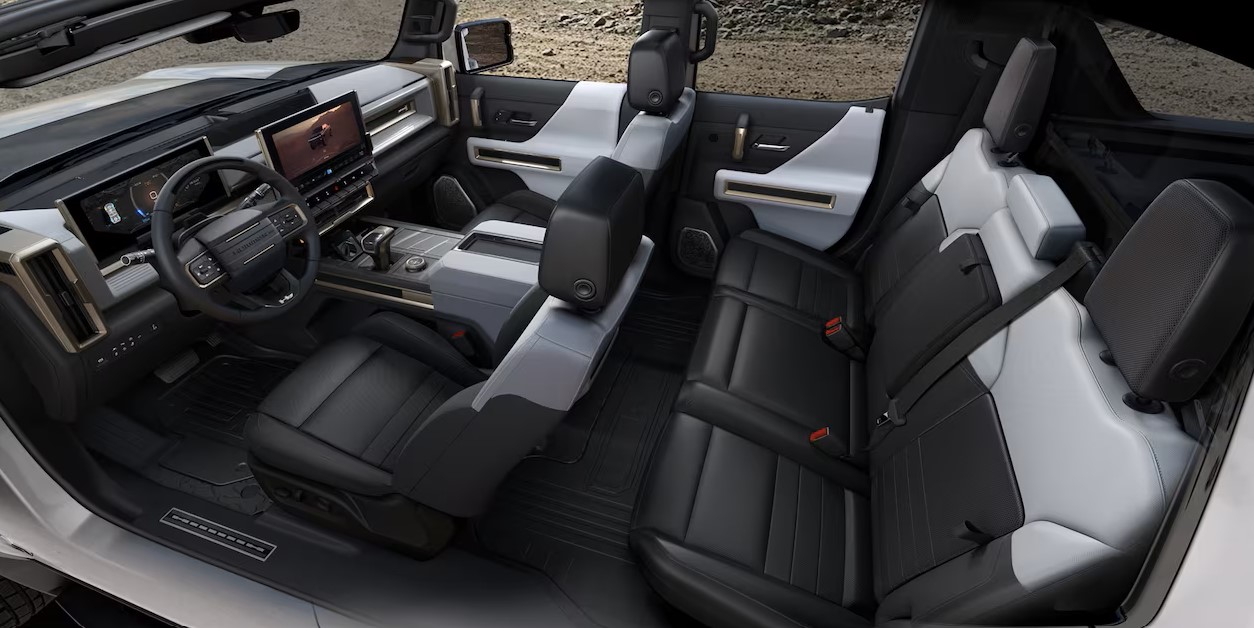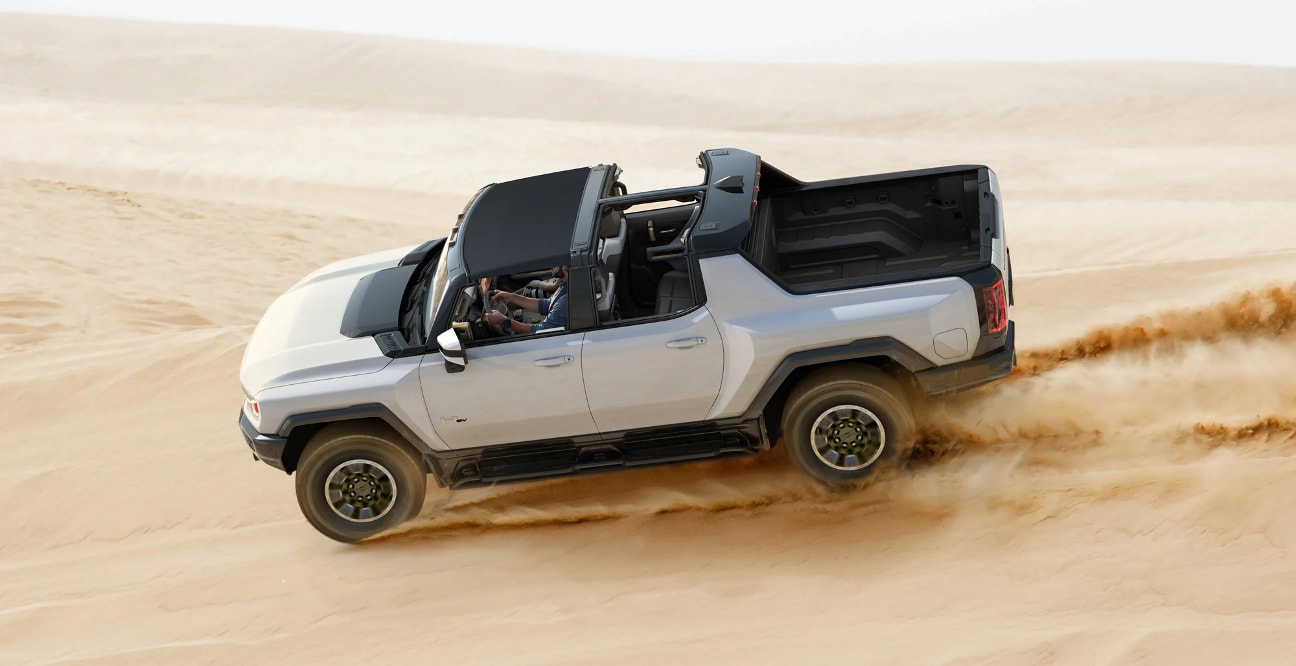 Technology
As an electric vehicle, this SUV has multiple highly advanced features to make your drive around Swainsboro memorable. For example, the Hummer EV has 18 camera views, including a 360-degree view of the terrain, to help you avoid off-road mishaps. You'll also enjoy a 12.3-inch digital gauge cluster, while a central 13.4-inch touchscreen display handles infotainment duties.
Performance
With a maximum output of 1,000 horsepower, the SUV is built to give you the performance and performance you need. With its powerful engine, responsive transmission and all-wheel-drive system, this vehicle can handle whatever driving conditions come your way. With that powerful engine also comes impressive fuel efficiency. On average, the Hummer EV gets up to 43 mpg on the highway and 51 mpg in city driving. With features like adaptive air suspension, four-wheel steering and CrabWalk mode, which allows the Hummer EV to move diagonally, you can tackle any terrain with ease.
Safety
One of this SUV's top priorities is safety. With its advanced safety features, you can rest assured that the Hummer EV is up to the task. Most notably, standard safety technologies include Forward Collision Warning, Lane Keeping Assist System and Rear Cross Traffic Alert. Additionally, it has a dual-camera suite that helps you see through blind spots. This SUV also has a large underbody air tank for better stability at high speeds.
If you're interested in learning more about the GMC Hummer EV, a test drive at Daniels Chevrolet Buick GMC is one of the best ways to do this. Plus, it allows you to get a feel for the vehicle, determine if it meets your needs and avoid any potential disappointment during your time as its owner. Visit us in Swainsboro to explore our full inventory and to take a test drive!
How Can We Help?
* Indicates a required field