1Dealer Discount applied to everyone.

Discover the SUV that Speaks to You at Daniels Chevrolet Buick GMC
SUVs are vehicles built to support families. From extra space to more comfort and convenience features, you can bring anyone and anything along in them. Discover models from popular brands like Chevy, Buick, and GMC, all right here at Daniels Chevrolet Buick GMC.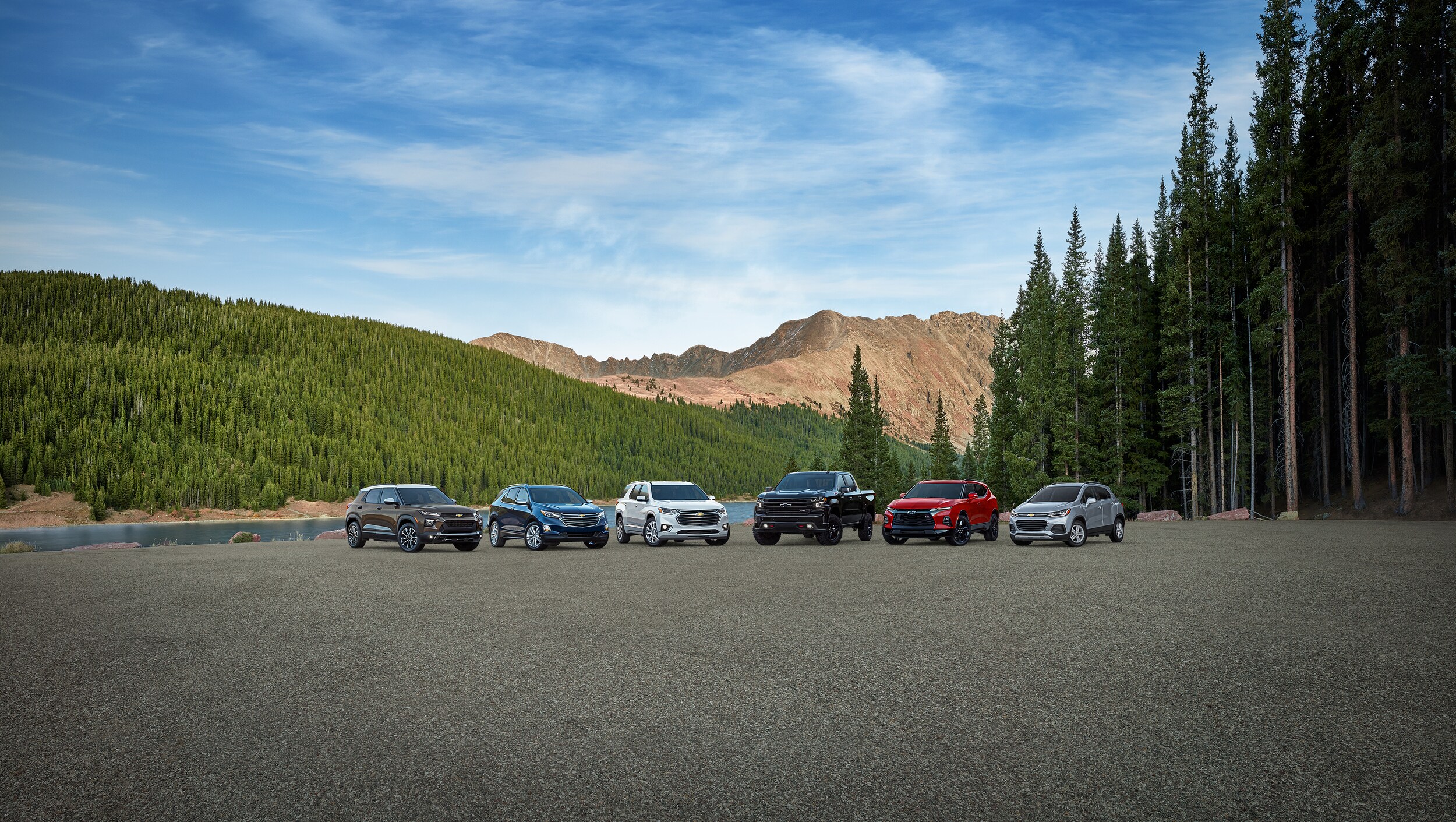 Chevrolet SUVs
2021 Chevy Blazer: The midsize Chevy Blazer is an SUV that features spry handling, and some strong engine options. It is a good SUV for those that like fun drives.
2022 Chevy Blazer: The 2022 Chevy Blazer brings plenty of changes to table. For one, the 228 horsepower turbocharged four-cylinder engine is now the standard, and the 2LT trim is the new base model.
2021 Chevy Equinox: The Chevy Equinox is a compact SUV that focuses on a comfortable interior. Drivers can expect to find a relaxing ride, and a user-friendly infotainment system.
2022 Chevy Equinox: The 2022 Chevy Equinox features a bold look, plenty of safety features, and excellent performance all around. Choose this SUV if you are looking for a good all-rounder.
2021 Chevy Suburban: The Chevy Suburban is a popular large SUV with many positives. It comes with roomy seating, a massive cargo area, powerful engines, many standard features, and a user-friendly infotainment system.
2022 Chevy Suburban: The 2022 Chevy Suburban is expected to bring minor changes after an overhaul in 2021.
2021 Chevy Tahoe: Another large SUV, the Chevy Tahoe brings a wide interior, as well as brawny engines and plenty of space for cargo. Easily pack for a camping trip with the Tahoe.
2022 Chevy Tahoe: Similar to the Suburban, the 2022 Chevy Tahoe is expected to bring minor changes after an overhaul in 2021.
2021 Chevy Trailblazer: The Chevy Trailblazer comes with a roomy interior, an intuitive infotainment system, and plenty of standard technology.
2022 Chevy Trailblazer: The 2022 Chevy Trailblazer is a small SUV that brings back its spacious cabin and easy versatility.
2021 Chevy Traverse: This midsize SUV brings lots of space for both passengers and cargo. Fans of the Chevy Traverse are sure to love its comfortable ride and intuitive infotainment system.
2022 Chevy Traverse: The 2022 Chevy Traverse is expected to bring many new changes. Find a new exterior design, new driver assistance features, and new connectivity technology.
2021 Chevy Trax: The Chevy Trax is a subcompact SUV that is easy to maneuver on the road.
2022 Chevy Trax: The 2022 Chevy SUV is expected to feature unique style, new cargo management systems, and new special editions.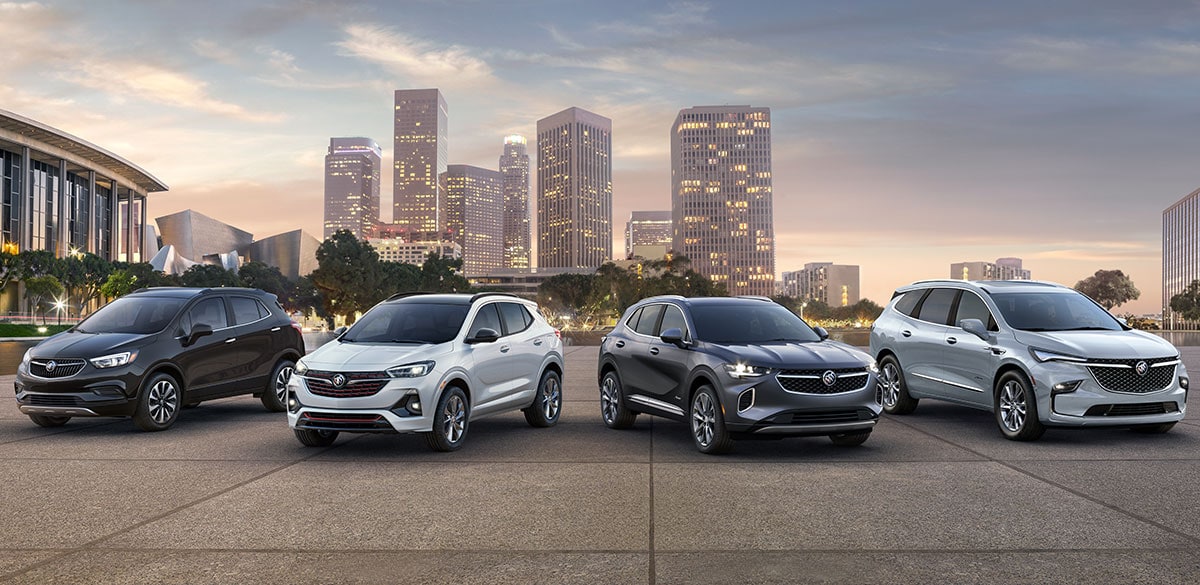 Buick SUVs
2021 Buick Enclave: The Buick Enclave is a midsize SUV that stands out from the crowd. Find a roomy interior and powerful engines to deliver a fun ride.
2022 Buick Enclave: The 2022 Buick Enclave is bringing plenty of changes to the table. Expect new signature style, intuitive technology, and premium features.
2021 Buick Encore: The Buick Encore offers drivers a cushioned ride, and a user-friendly infotainment system. Enjoy relaxing rides in the Encore.
2022 Buick Encore: The 2022 Buick Encore brings the same style and power fans expect. From unique exterior features to a versatile cargo area, there is a lot to love about this SUV.
2021 Buick Encore GX: The Buick Encore GX is an intelligent SUV that fits your life the way you need it to.
2022 Buick Encore GX: The 2022 Buick Encore GX continues to bring power, technology, and comfort features to the forefront.
2021 Buick Envision: The Buick Envision was redesigned for 2021, adding a 228 horsepower engine and many standard features.
2022 Buick Envision: There are no major updates from the 2021 version of the Buick Envision. Fans can expect to see many of the same features carried over.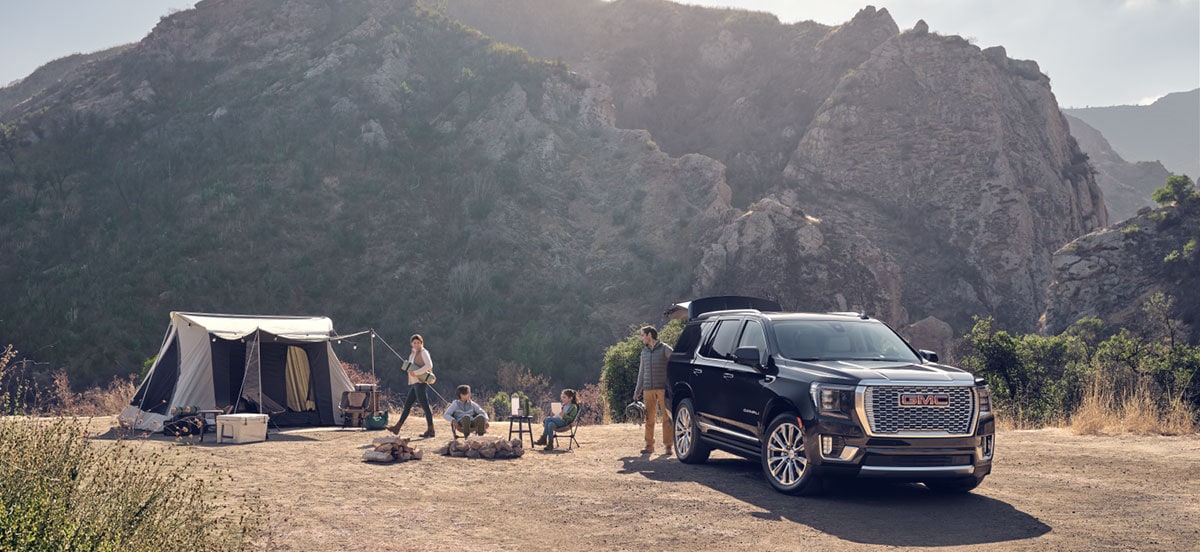 GMC SUVs
2021 GMC Acadia: The midsize GMC Acadia features roomy seats, a smooth ride, good mileage, and a user-friendly infotainment system.
2022 GMC Acadia: The 2022 GMC Acadia continues to bring versatility both inside and out. Expect to find many safety technology and excellent power.
2021 GMC Terrain: The GMC Terrain is a well-equipped compact SUV, bringing comfort, a refined ride, and good fuel economy.
2022 GMC Terrain: The GMC Terrain brings back what many of its fans love. Find excellent comfort features, updated technology, and good fuel economy.
2021 GMC Yukon: This large SUV is popular due to its powerful list of engines, luxurious interior, and easy-to-use infotainment. The GMC Yukon is a good choice for anyone looking for an SUV.
2022 GMC Yukon: The 2022 GMC Yukon is expected to make minimal changes after 2021 brought many under the hood.